Say Hi to Doug Ruhlin
Thanks for actually clicking into this page. I really like it when people get to know me better. Why? Because I'm a real person, who's passionate about helping your business find real solutions to the environmental problems you're facing.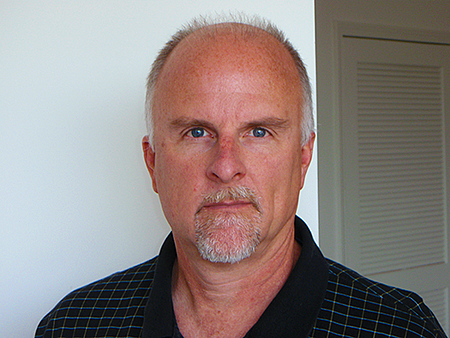 So let's learn a little bit about Doug Ruhlin real quick
I was born in northern New Jersey and was raised just outside of Trenton, New Jersey.
I graduated from Rider University in 1981 with a BS in Geosciences
Then in 1983 I graduated from the University of Michigan with an MS in Atmospheric & Oceanic Science and a passion for college football (Wolverines!)
I love football, basketball, and baseball, and try to get to as many Philadelphia Phillies and Rutgers Scarlet Knights football games as I can.
I love surfing, and have surfed in virtually every US state touching a surf-able body of water.
I opened Resource Management Associates on my own in 1992 and have never looked back.
My conversational Spanish is rusty, but getting better every day.
I have three wonderful kids, a beautiful wife, one cat, and a dog.
I roast and grind my own coffee beans!
I love going camping and working in my yard. I'm kind of an outdoors guy.
That's me in a nutshell. So how can I help you out?
Well I've been doing environmental consulting for 20+ years offering practical, realistic, cost effective solutions to organizations of all sizes. I've taken and held more certifications and certificates than I can shake a stick at, ranging from basic compliance certifications to advanced sustainability topics.
While I'm passionate about the environment and making tomorrow a greener, better place, I know without your organization's buy-in, it will never happen. My main goal is to see your business become more environmentally friendly in an easy, profitable way. Your job is to run your business as best you can. My job is to help your business become a leaner, green organization, but not in a wishy-washy BS fashion. I'll never recommend you convert your light bulbs or don't flush the toilet. I'll provide practical, real life advice on how you can improve your operations and save your time, money, and energy for other issues.
Overall I'm a pretty normal guy who loves his job. If you'd like to say hi or do some business together, shoot me an email at doug@rmagreen.com or give my office a call at 609-693-8301.