I've been getting a decent amount of phone calls and emails recently from concrete producers across the US asking me about this "new regulations" called TRI Reporting.
Is it important?! Do I need to do it?! Can I get in trouble?!
It's a good thing people are asking because yes it is important, you do need to do it, and you can get into a serious amount of trouble if you're not doing it.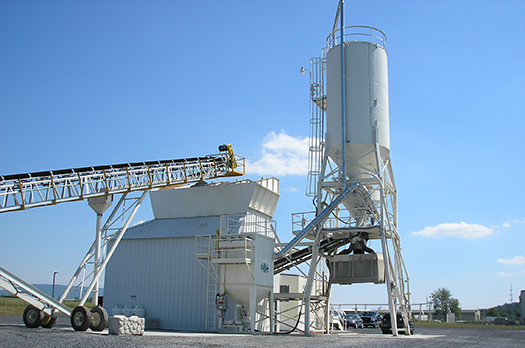 First things first, this is not a new regulation. It's just that the EPA is realizing that concrete plants may need to be conducting TRI Reporting. They've been very lax at enforcing this before, but that's changing. You could say concrete plants are in the EPA's crosshairs right now because they're realizing many facilities that should report aren't.
Secondly, since concrete is one of the most versatile, durable building materials known to man, made from natural, basic materials of sand, stone, limestone cement, and water, concrete producers don't like to think there is anything hazardous or toxic within concrete, and they're right! There really isn't anything in concrete that could interact in a negative way with the environment under nearly all applications of concrete.
What concrete producers are neglecting is the fact that like any other US industrial operation, they're subject to chemical reporting regulations if they use, process, manufacture, or store certain chemicals. These reporting requirements have to do with letting the outside world know what types of chemicals are stored at industrial facilities, in what quantities, and if there have been any 'releases' to the environment.
The most familiar (yet widely ignored or mis-reported by the concrete industry) of these programs is the Community Right to Know reporting, often called Tier II Reporting, which requires reporting of all SDS materials which are present in quantities over 10,000 pounds for most chemicals (some have lower thresholds). Common materials reported at concrete plants include fuels, admixtures, cement, and sometimes sand.
But this post is about the "big brother" of reporting, which is for toxic chemicals (toxic chemicals are a subset of hazardous chemicals). This reporting is called TRI Reporting, standing for Toxic Release Inventory Reporting, or Form R Reporting for the form that is used.
Remember, Tier II and TRI are not the same. They have different reporting deadlines, different chemicals to report on, and different thresholds. One does not take the place of the other.
Concrete plants don't typically have any toxic materials present that would be required to be reported in Form R Reporting, do they? The answer is yes and no.

The most commonly reported chemical that MAY be present at your facility that appears on the USEPA's toxic chemical are nitrate chemicals. These MAY be present within certain non-chloride accelerator admixtures. How do you know? Check your SDS, look for nitrates, then calculate how much you have used, stored, processed, or otherwise handled over the course of the past calendar year. Was it over 25,000 pounds? Then you should be reporting!
Two other hot chemicals to report right now are lead and mercury. Your cement, slag, fly ash, or other SCMs most likely have trace amount of lead and/or mercury in them, enough to the point where if you're a larger facility, you most likely should be reporting on them both.
Ok, so what if you find out you were supposed to be reporting and haven't been? That's a very tricky question. I'd advise you consider qualified assistance in that instance. You may be facing a potential enforcement situation for not reporting that could land you in a lot of hot water. This is not something to play around with. I've seen concrete producers receive fines in the 6, 7, and 8 figure range.
Yes, I've seen fines from the EPA for failure to conduct TRI Reporting in excess of $10,000,000. Can you afford a fine like that?
The EPA has been enforcing non-compliance per plant, and sometimes goes back several years. So if you have 15 plants, and haven't done Form R Reporting in 10 years, you could be looking at 150 violations from the EPA. Not only that, but they've been enforcing for people who are reporting wrong. Or who have been leaving things off the reports. It adds up quickly, and you cannot afford to ignore this.
And not only are facilities getting fined, we're seeing the EPA contact state regulators, and telling them to get out to your site. We're seeing facilities having to deal with getting air permits, stormwater permits, SPCC plans, local approvals, etc. We've even seen the EPA call OSHA! If the federal government finds 1 thing wrong at your facility, you can bet they'll find something else, or they'll make a call and someone else will.
And an ever growing threat is 3rd parties who can sue you for failing to meet your environmental regulatory obligations. They'll sue you, and the government, and then the government shows up and then fines you for non-compliance… It turns pretty ugly pretty quick.
I also want to point out this is for any type of concrete facility. Ready mix, precast, block, pipe, etc. If you're making concrete, regardless of the end use, you could be on the EPA's chopping block.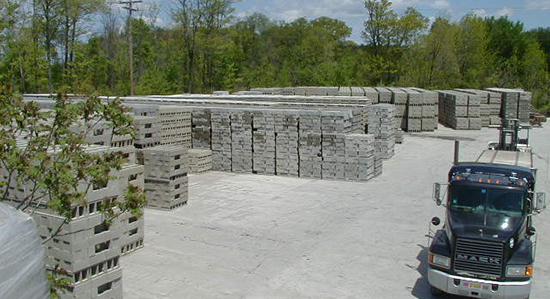 So is everyone reporting who's required? I did a quick check today of one entire region of the US, by looking at the USEPA Echo database. It lists, among other things, how many plants are doing reporting. I won't divulge what region of the country, or how many concrete plants came up, but I will let you know that only 8% of the plants listed appear to be reporting. Multiple states, only a handful are doing Form R Reporting. Hmmmm...
I've been talking about Toxic Release Inventory Reporting for years now, and so has NRMCA. We want you guys to get into compliance and not worry about this. Avoid the headache, avoid the fines, avoid the issues. Is the message getting through?
So what should you do? Find out NOW if you should be doing Form R Reporting. If you don't know how, or if it turns out you should reporting, seek expert help. Don't become an enforcement headline. Click here to contact us to today to talk about TRI Reporting, or give us a call at 609-693-8301 and see how we can help.