TRI Reporting at concrete plants is becoming a issue to the ready mix and precast concrete industries.
We've been actively involved with the concrete industry for well over 20 years, and in the last few years, TRI Reporting is becoming a bigger and bigger issue.
Did you see the recent news bulletin from the USEPA about a concrete producer who was fined a considerable amount for failing to conduct required Toxic Release Inventory Reporting at their facility? If not, long story short is they should have been doing reporting, got in trouble, and got smacked with a considerable fine.
Simply put, they didn't report on the processing of certain toxic chemicals at their concrete plant. Toxic chemicals?! At a concrete plant?! You heard right folks. This isn't a special producer, or a wildly different type of facility. There are several common products and materials present at every concrete plant which may trigger the need to conduct reporting.

TRI Reporting at Concrete Plants
In the above article, a Washington state concrete and asphalt producer failed to do their required TRI Reporting for the processing of certain listed toxic chemicals - chiefly lead in cement - to the Federal USEPA and state and local emergency planning agencies.
This clearly indicates the USEPA's intent to vigorously enforce what many producers commonly call 'Form R Reporting.' What I see as the biggest issue here is the EPA including substantial fines when they feel it is justified for failure to report. I've been involved with a few producers who have had to pay fines well into the 6 figure range, with one producer facing a 7 figure fine. Folks, this is no joke.
If you are using cement at your facility and you haven't been evaluating your applicability for Toxic Release Inventory Reporting your lead and other chemicals content in your cement, slag cement, and fly ash used, now is the time! The USEPA has drawn a line in the sand that says you need to on your cement, regardless of whether it's listed on the cement SDS or not. At this point, industry common knowledge points to the likely presence of lead, mercury, and other chemicals in the cement used at the plant. The EPA, state concrete associations, NRMCA, and the Portland Cement Association all know the chemicals are in there. You can't play dumb anymore, the EPA isn't buying it.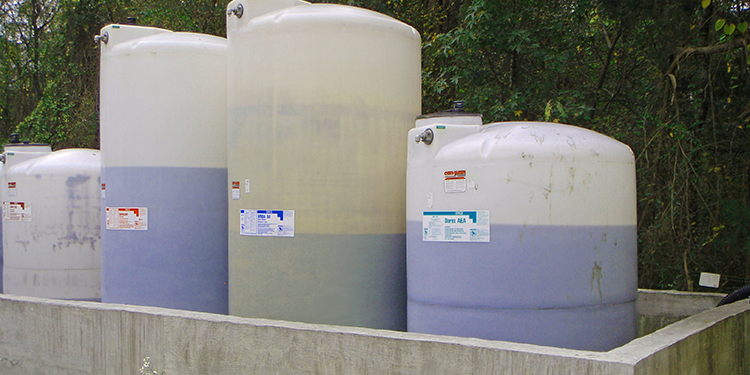 Not sure what TRI Reporting is all about?
Toxic Release Inventory Reporting regulations require that you report the processing or manufacture of over 25,000, 10,000, 100, 10 pounds of certain listed toxic chemicals. The threshold varies by chemicals. The worse the chemical, the lower the threshold.
You then have to report on the chemicals, as well as how they are released to the environment. Sometimes they're not released, sometimes they are.
This is NOT the same as Tier II reporting. Different chemicals, different thresholds, different requirements, different deadlines. Not the same!
Typically, at a concrete plant, the chemicals of main interest are nitrates in certain types of admixtures and lead and other chemicals in cement and SCMs. Depending on production and levels of chemicals in cements, you may have to report for several different chemicals. Additionally, since it's called Toxic Release Inventory Reporting, you'll have to evaluate release potentials, and report on them as well. It can get somewhat confusing...

What if my concrete plant doesn't do TRI Reporting?
What if you don't do this? Expect strong enforcement action soon! The USEPA is serious about cracking down on the concrete industry, and they don't look favorably upon those who haven't been doing their required reporting. If you think you might need to do it, evaluate your situation. If you're not sure, call an expert and ask for some help. If you don't think you have to do it, you better have a darn good story for when the EPA shows up and asks you why you're not doing it.
Another scary factor is, even if you've been trying, but have done the reporting incorrectly, the EPA is still going to hit you with enforcement actions. Fines, penalties, mandatory environmental management systems, such as an ISO 14001 EMS or NRMCA Green-Star, and other enforcement actions. You absolutely have to make sure you're doing this correctly.
Regardless of where you stood in the past, it is absolutely critical for you to find out where you are today with regards to Form R Reporting. This is not something to be ignored. Reporting is no joke, and enforcement is becoming a serious manner. Get in compliance, or risk becoming the next USEPA news release! If you want to talk to a concrete expert on Form R Reporting, click here to contact us, or give us a call at 609-693-8301 to discuss your needs today.
---
Additional Concrete Plant TRI Reporting Articles
TRI Reporting at Concrete Plants - What you need to know!
Do concrete plants need to do TRI Reporting?
4 Must Knows About TRI Reporting at Concrete Plants