Learn the difference between the RSG stormwater permit and the R13 stormwater permit for mining facilities in New Jersey.
If you're running an industrial operation in New Jersey, you're no stranger to the plethora of environmental regulations that impact your facility. One of these regulations is your stormwater permit, which is a NJPDES permit. These permits have 5 year shelf-lives, and for the mining industry in New Jersey, it's time for a new permit.
What does this mean? New rules, regulations, and possibly a change to how you've been handling your stormwater program. Let's dive into the new permit and figure out what's in store for your operation.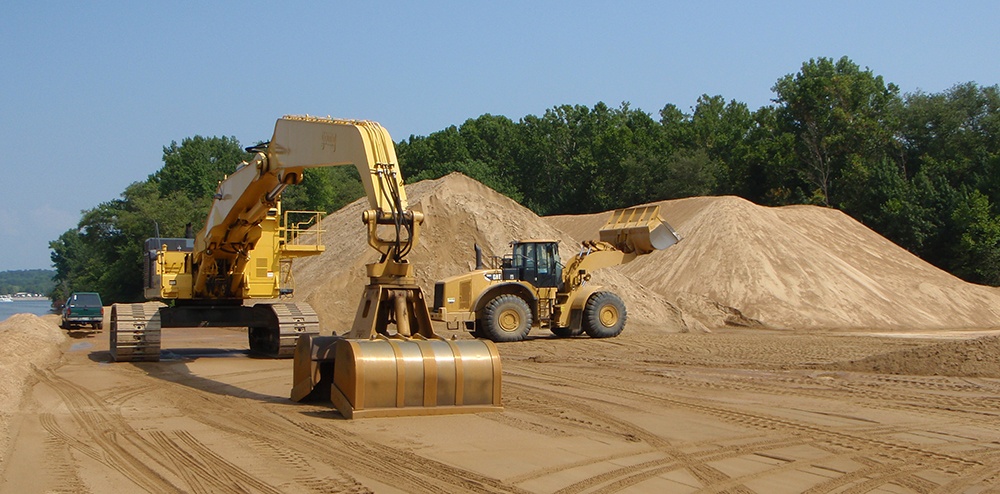 The New RSG Stormwater Permit
First off, let's check out the RSG Permit. There's a few things you'll need to know about this permit.
This is a general stormwater permit.
This means the permit was issued once, and it covers the entire industry. If you would like to use this permit you need to file an application to be covered under it. Since this is a completely new permit, if you want to get covered under it, you'll need to apply for it. Just because you had an R13 Permit previously doesn't mean your coverage is automatic or just rolls over.
This stormwater permit generally applies to sand and gravel sites, mainly those in southern and central New Jersey, but can be used by anyone in the State of New Jersey who can meet the requirements. The SG part of the RSG Stormwater Permit stands for sand & gravel.
No off-site discharges are allowed.
Here's something very specific to this permit: no off-site discharges or discharges to any type of surface water allowed. This means this permit is only usable by mining operations which discharge all of their stormwater runoff back into a pond or basin within their site.
RSG Permit's ONLY for mining.
You cannot have any co-located activities at your mining facility.
That means no concrete plant, no asphalt plant, no recycling operations (such as a Class B recycling facility), or anything other than what you'd normally find at a mining site. You are allowed the normal structures and part of a facility necessary to run your operation, such as a sand wash plant, maintenance shop, and fuel tanks.
No stormwater monitoring is required.
Good news, right? There's no monitoring, but you must have a SWPPP in place and in use at your mining facility.
This stormwater permit isn't free.
Is anything in New Jersey free? Since this permit isn't finalized yet, the fee is still not locked in. The draft permit currently has the fee at around $1,300, and it could change.
The Old R13 Stormwater Permit
Let's compare the old stormwater permit to what's going on in the new RSG Stormwater Permit.
This is also a general stormwater permit.
This is also a general stormwater permit but the bad news is that as of the posting of this blog, it's been expired for over 5 years now. That means you can apply for this permit, but you can't get covered under it until NJDEP issues a renewal permit. When's that going to happen? Who knows, but we're in talks right now with trade groups and the DEP to get something finalized.
If you make an application for the existing R13 permit you won't get covered until the renewal is ready, so what's the point? Just sit tight for now. You've been waiting 5 years, what's a few more months?
This covers a lot of mining operations in New Jersey.
Any type of mining facility can use this permit. And, you can have one or more co-located activities present at the mining site, including concrete plants, asphalt plants, and recycling activities. Since a lot of mining operations lease land to other businesses, or run additional businesses on them as well, this permit covered the majority of mining operations in the state.
You're allowed to discharge stormwater.
This permit allows the discharge of stormwater, as well as mine dewatering discharges. But, there is a lot of monitoring in this permit, from monthly mine dewatering permit to quarterly stormwater monitoring. This requires a lot of time, effort and cost, and you'll have to meet permit limits or risk enforcement action and fines.
SWPPPs & BMPs
You need to have a SWPPP, and need to implement BMPs to reduce the amount of pollution in your discharges. This goes for every stormwater permit under the sun, and shouldn't come as a suprise to you if you've been around NPDES permits before.
This stormwater permit wasn't free either.
This permit cost $2,300. So if the new RSG stormwater permit works for you, you're in luck! If not, well we'll cover that below.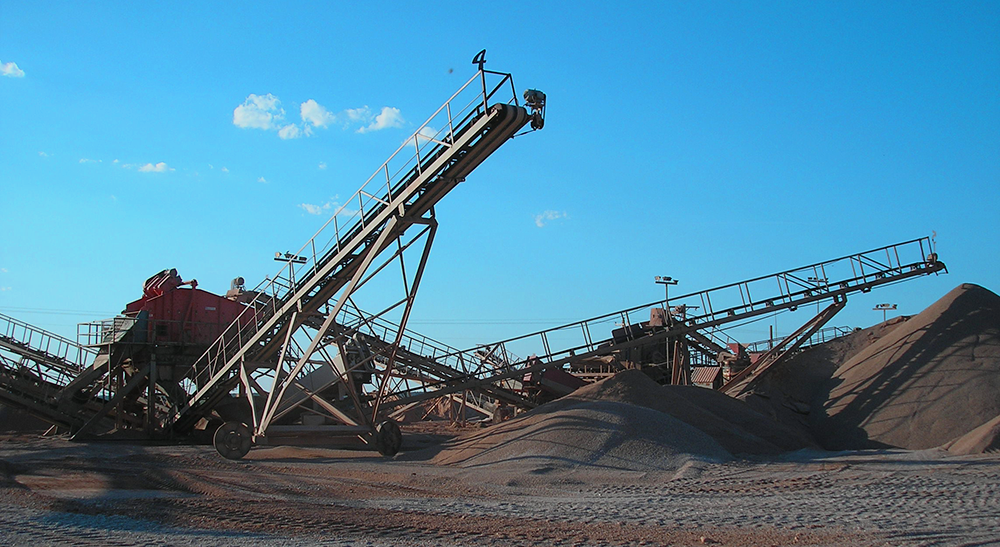 What type of mining facilities in New Jersey can use the RSG permit?
Now that we know the difference, let's go over what it actually means to mine. Specifically, what do we mean by aggregate mining?
Think of it this way: if you're mining sand and gravel, stone, rock, fill material, mud, peat, or anything similar, then you're what we mean. Think of it more or less as any type of digging, mining, or any means of removing material from the ground. About the only thing not included would be dredging of waters of the United States or State of New Jersey, such as dredging Barnegat or some other inlet, or dredging a lagoon. Those types of activities are specifically not included.
For a lot of folks in this position, we hear "Yes we mine, but we don't need a stormwater permit since everything drains into our pit, or stays on our site." That's not true, since the RSG stormwater permit specifically addresses this.
The thing is, New Jersey is unlike most other states in that our NJPDES permit rules regulate both surface water discharges (drainage to a stream, lake, river, etc., whether on or off site) as well as groundwater discharges. For groundwater discharges, think any hole or depression, whether natural or man-made, which allows water to infiltrate and soak into the ground (and quite possibly, the aquifers below). So, for example, at a mining site, if you've made a man-made lake within your site due to your mining activities, runoff into that lake is regulated, and so, you need a stormwater permit!
Can your mining facility use the RSG Permit?
As you can see, the RSG Permit is very specific. If you can't get covered under the new RSG stormwater permit, then you can stay covered under the existing R13 permit and wait for the renewal.
So which one is best for you? That depends on what type of mining you do, how and where you discharge, and what else goes on at your site. But with these, you have two pretty decent choices.
What if however, these just don't fit the bill for you? Remember, there's always that 3rd choice available, which is an Individual Stormwater Permit. That's a permit for those that just don't meet the conditions of a General Permit, and result in a permit created specifically, and only, for your particular circumstances. As you can imagine, these are more time-consuming, more costly (the minimum annual fee is $4,100), and usually have tougher permit requirements. For most companies, this is a bad idea!
So whichever mining stormwater permit you choose - the RSG permit or the R13 permit (when it's renewed), remember to choose the one that's right for you, and that you'll have some level of requirements you have to comply with or you'll get in trouble with NJDEP.
To learn more about stormwater permits in New Jersey, and what the best bet is for your mining operation, click here to contact us or give us a call at 609-693-8301.