When you need a Professional Engineer to certify an SPCC Plan, and when you don't.
When it comes to petroleum & oil product storage at industrial facilities, there's a nationally recognized plan that addresses management, safety, and environmental issues in one document. I'm referring to an SPCC Plan, or a Spill Prevention Control & Countermeasure Plan. In short, this plan helps you easily manage your facility in the event of a worst-case scenario, like a spill or leak, and provides a piece of "insurance" in case something bad happens.
It's fairly cut-and-dry, simple to use and understand, and in certain cases, easy to prepare.
A few days ago I was talking to a good friend of mine who took a job at a new company as an environmental manager. Part of his new duty was to evaluate where they stood in terms of general environmental compliance and determine what needed to be addressed in the short term. One glaring issue was the need for an SPCC Plan.
Turns out, this company had already been hiring an outside environmental consultant to work on environmental issues, but they weren't overly happy with the individual or firm in question. My buddy got talking to this consultant and mentioned something about the SPCC Plan. The consultant, when asked about an SPCC Plan, said the company never wanted to pay for one because they were too expensive & would take too long to produce. He said since every SPCC Plan needs to be certified by a professional engineer, they're not quick or cheap to turn around (more on this below!)
Fortunately, my friend is intelligent and knew this wasn't the case. Whether the consultant was misinformed or was just trying to pad the bill, he wasn't being truthful or informative about SPCC Plans.
The truth is, not every SPCC Plan needs to be certified by a professional engineer. Anyone who tells you otherwise is lying. Don't believe me? Check out the USEPA's SPCC website and read it for yourself.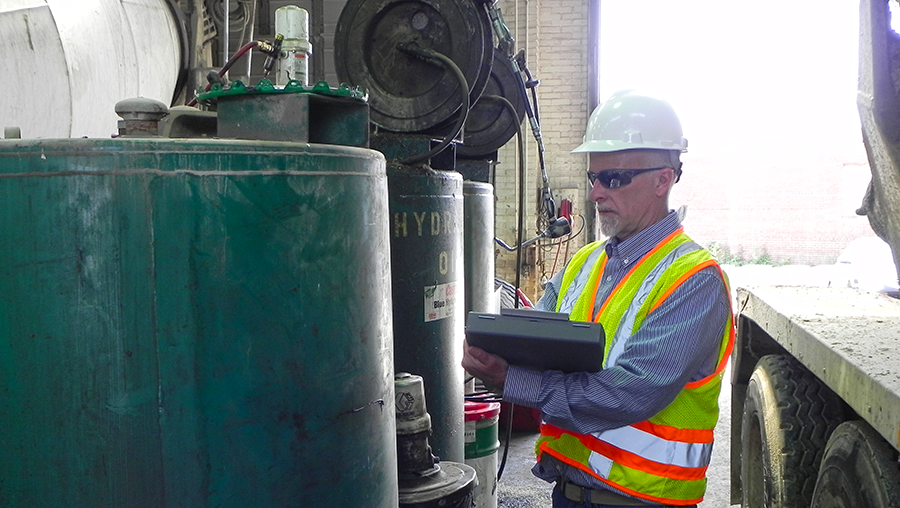 Why you don't need a Professional Engineer to certify your SPCC Plan.
Let's get something straight right away. There is a time when a PE needs to certify an SPCC Plan, and according to the USEPA it's only if the plan is a Full PE SPCC Plan. But, the only time you'll need a Professional Engineer Certified SPCC Plan is when you meet the following criteria:
You have 10,000 gallons of oil or petroleum on site.
You've had a spill or release of oil or petroleum in the last 3 years (there are some specifics here, such as quantity released, the period in which it was released, etc., but those are a little deeper than I want to get into right now.)
You need to deviate from any SPCC Regulations.
Those three reasons are the reason you'll need a PE according to the USEPA. That's it (but again, more on this below).
In the case of my friend's facility, here was his situation:
They had a dozen (12) 55-gallon drums of various petroleum products.
They had two 275-gallon ASTs of diesel fuel.
They had one 275-gallon AST used for used oil & petroleum products.
There were no spills of any oil or petroleum product, ever.
His facility had all their tanks in secondary containment, and there was nothing a-typical about the operation.
So, based off the reasons above, does it sound like he needed an overpriced, professional engineer certified plan?
The answer is no. No, he doesn't. A professional engineer, as per the SPCC regulations, was not necessary to certify this plan.
He only had 1,485 gallons of fuel on-site, secondary containment, no spills, and there was no deviation from the SPCC Regulations.
In short, the SPCC Plan that he needed absolutely did not need to be certified by a professional engineer.
Tier I & Tier II Self-Certified SPCC Plans don't need a Professional Engineer.
What my friend did need was known as a Tier I SPCC Plan. This simple plan is designed for facilities that really barely meet the requirements for needing an SPCC Plan. It's for any operation that has less than 10,000-gallons of petroleum or oil on site, with no tanks over 5,000-gallons.
There's a slight step up from a Tier I, and that's a Tier II SPCC Plan. The only difference is a Tier II plan is designed for facilities with one or more AST containing petroleum or oil over 5,000-gallons. The facility still has to have less than 10,000-gallons of petroleum or oil products stored on site in total.
The great thing about both a Tier I & Tier II SPCC Plan is they can be 'self-certified'. Meaning, the owner of a company, environmental manager, an environmental consultant, etc., can 'certify' the SPCC Plan, as long as the following conditions are met:
The plan has been prepared in accordance with accepted & sound industry best practices.
The plan meets, and does not deviate from, the rules & requirements of SPCC regulations.
A program or procedure of inspections & testing was established.
The SPCC Plan is being fully implemented, with approval & resources allocated by management.
The state professional engineering licensing board allows it (again, more on this in a second, keep reading!)
In short, follow SPCC regulations and actually follow through in using your plan. Not too difficult, right?
And no Professional Engineer is necessary according to the USEPA.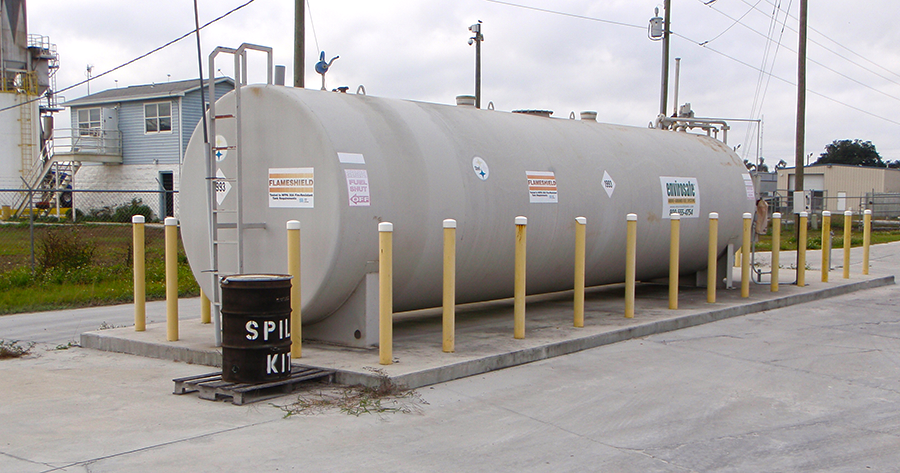 But wait! In my state you NEED a professional engineer no matter what type of SPCC Plan!
If you review the links to the USEPA's website above, or check out their page on Tier I SPCC Plans, you'll notice that they say some states don't allow self-certification. Also, we've gotten plenty of emails from PE's about this subject as well saying "nope, is my state you need to hire a PE no matter what!"
This is where a lot of smaller facilities turn to us and go "what?"
Long story short that's correct. Several states out there say no matter what, a SPCC Plans of any type needs to be certified by a Professional Engineer because state engineering boards have determined SPCC Plans are acts of engineering, no matter the type of plan.
How can you find out? The USEPA maintains a list of state PE licensing boards online and contact information here. There's website and phone information on there, so reach out to your applicable state and find out. Or, reach out to us and we'll see if we can help you figure it out.
So what does this mean? It means for smaller facilities you're between a rock and a hard place. We've talked to both sides on this one. Enforcement at the USEPA has stated on the phone they only care that facilities are following their rules and don't care about the state's PE licensing boards. State engineering boards want an engineer to do the plans and don't care about the USEPA. Hence, the rock and the hard place. So here's your options.
You can either complete a Tier I or Tier II Self-Certified SPCC Plan on your own and risk getting in trouble with your state engineering board. Most smaller operations do this because what's the chance the PE board is going to find out you created this plan? We have no idea, although it seems unlikely. The USEPA's primary concern is that facilities are doing the right thing and getting into compliance with the federal regulations as best they can.
You can hire a PE to complete a Tier I or Tier II Self-Certified SPCC Plan. We hear from many smaller businesses that PE's are charging more than they're willing to pay, particularly considering the USEPA has a FREE Tier I SPCC Template online. Yes, some PE's don't charge an arm and a leg, but still it's the point that the federal government says use this free template which they deem acceptable, while the state licensing board says no you can't do that. Small businesses feel like they're getting the short end of the stick in this situation.
You can do neither and risk getting in trouble from the USEPA and plan on explaining it down the road if and when you get inspected, or worst case scenario you have a spill or leak! Good luck with this, and we obviously do not recommend you take this option!
So what can your state's licensing board do if they find out you prepared and self-certified a SPCC Plan in a state where self-certification is not allowed? Good question! The USEPA doesn't have any firm guidance or answers on this since they didn't give any aspect of enforcement of the federal regulations to the licensing boards, so they don't know what they could do. When talking to several state PE boards, we've heard that they don't have a firm answer about self-certification, but said they'll consider it if necessary, and don't recommend self-certification in the mean time.
From the people we've talked to at the USEPA, they've said off the record this clearly isn't the intent of the regulation. The intent of self certification is to allow smaller operations to get into compliance without having overly burdensome costs or requirements that larger facilities or organizations would have. By removing that option, everyone, from the smallest mom and pop operation, to giant facilities with hundreds of thousands of gallons of petroleum products, are all viewed in the same light. Clearly that's not fair to smaller businesses and facilities.
In my opinion this is a classic example of the fox guarding the hen house. When we reach out to PE boards (we've reached out to several) to inquire about PE certification & SPCC Plans, most of them have no idea what we're talking about. Most are quick to say they've never heard of SPCC Regulations and the licensing board has nothing to do with any environmental regulations at all and want to know why are we even calling!? Once we explain things, ask around, talk to a few people, all the sudden it's "oh yeah, well of course you can't do that yourself!" Really? Five minutes ago you didn't even know what it was. Maybe these are just isolated incidents, but it doesn't seem to us that PE boards have a firm grasp on the intent, or their own impact on SPCC regulatory compliance by applying these restrictions.
So to hear time and time again that state PE board's have determined that all SPCC Plans are acts of professional engineering comes across as pretty hollow in our opinion.
Hey we get it. We know a lot of great engineers out there, and 100% understand that the board is there to protect professional engineers and the public, and we firmly stand behind that. But this doesn't seem to be about safeguarding PEs or the public, or even about protecting the environment, which is the reason why SPCC Regulations exist in the first place. This seems to create an unnecessary burden on the small facilities who might not be able to afford to hire a PE to prepare something as simple as Tier I SPCC Plan.
In my state you NEED a professional engineer certified in this state no matter what!
We also routinely see this across various types of environmental regulations out there, and this really isn't shocking. Yes, some states environmental departments will require that a PE is licensed in that state to sign off on a projects or services that are occurring within that state. We find this fairly often when it comes to environmental regulations at the state level.
But this isn't the case here. SPCC Plans are a federal regulations, and few states have any sort of equivalent programs.
So why would a PE in one state versus another matter? It would be the same as if your state's CPA association said you could only hire an accountant from your state to file your federal tax returns. The public and business world would never let that slide!
Again, fox guarding the hen house. We get it, but we don't agree with it.
Use a Professional Engineer to certify your SPCC Plan if you want or need.
If you're being ultra conservative and absolutely want a PE to certify your Tier I or Tier II self-certified plan, go for it! There's no rule on the federal level saying you can't use a PE for a plan that doesn't need one. And certainly, you still need a licensed professional engineer for a Full SPCC Plan (over 10,000-gallons) or if you've had a spill in the last 3 years of either one spill over 1,000-gallons or two spills over 42-gallons in a 12-month period.
State engineering boards might have something to say about when you do or don't need a PE for self-certified SPCC Plans, but in our years in the business we've never heard of a licensing board giving anyone a hard time. Conversely, in the last few years we've heard from more and more engineers about this topic, so who knows what the future may bring.
To learn more about SPCC Plans, and whether or not your facility might need a PE to certify your plan, click here to contact us or give us a shout at 888-RMA-0230 to click here to contact us online.