Learn about the Florida CGP & SWPPP Requirements
NPDES permits often require the permittee to do certain things. That can be anything from inspecting their facility or site, monitoring the water discharging off-site, required annual stormwater training on relevant topics related to NPDES permitting, as well as other things.
But one thing that is always required is to prepare and implement a stormwater pollution prevention plan (or SWPPP). Some permits might call these plans by a different name, such as PPC Plans in Pennsylvania, but they all are geared towards the same concept, to document how you will comply with the requirements of your NPDES permit.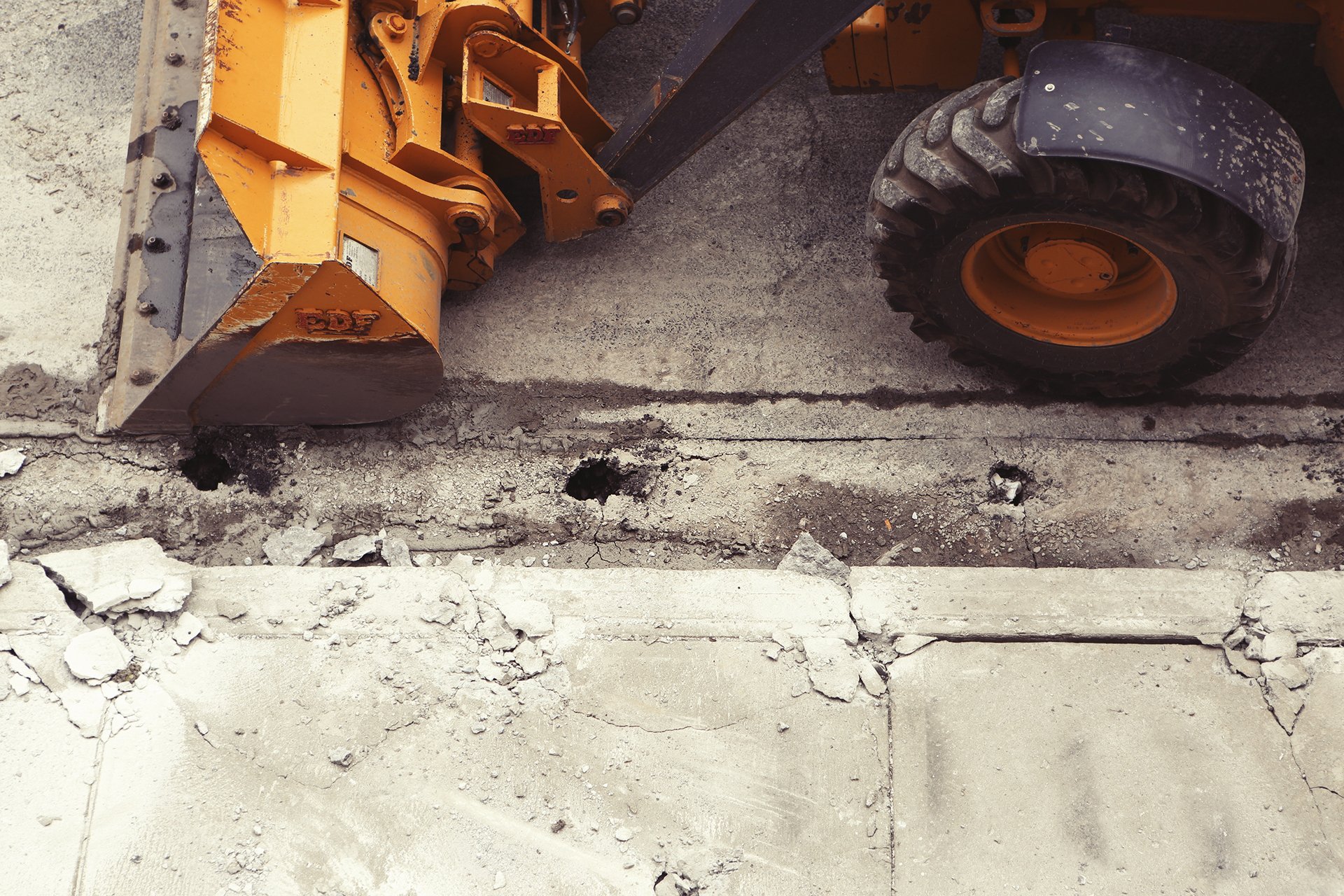 First off, if you're not sure what a SWPPP is, check out our article What is a Stormwater Pollution Prevention Plan? What is a SWPPP?
Without fail, the requirements of a SWPPP and laid out in a SWPPP area always reflective of what the stormwater permit requires. If the permit says a SWPPP should be a written a certain way, then it must be written that way. If certain requirements, such as monthly inspections or stormwater monitoring, need to be outlined within the SWPPP, then they must be in the SWPPP.
Down here in Florida, just like most other states, the Construction Generic Permit also requires the permittee to prepare and implement a SWPPP. But given the fact that SWPPPs come in all shapes and sizes, we constantly get asked "what are the SWPPP requirements for the FL CGP?" Many people are wondering this because often, for folks who know what they're doing, they can actually develop their own SWPPP. Whether you want to develop your own SWPPP or want to make sure yours is in compliance with the Construction Generic Permit in Florida, the question of what's required can be broken down into six essential topics that need to be followed.
1 - SWPPP Development
The SWPPP must be prepares following standard industry practices. The FL DEP has some guidance documents on how a SWPPP should look, as well as other resources to make sure your SWPPP is created the correct way.
2 - SWPPP Implementation/Development
You must prepare your SWPPP prior to submitting your Notice of Intent (or NOI). You must implement your SWPPP as soon as you receive authorization of permit coverage. If your SWPPP says you will do certain things, such as perimeter control measures, before commencing construction activities, then you must do that first. Think of a SWPPP as a manual or a guidebook.
3 - Document Control
Throughout the life-span of your SWPPP and the GCP permit in Florida, you'll accumulate a ton of paperwork, from inspections, to revisions, and anything else in between. We've seen SWPPPs 6 inches thick full of inspection reports and other random documentation. We've seen operations that digitize al the paperwork to prevent clutter. Whatever you do, it's important to keep this documentation at the construction site or at an appropriate alternative location, which must be specified on the SWPPP and on your NOI.
Yes, wherever you decide to keep your documents relating to the Florida Construction Generic Permit, you have to describe that in your SWPPP. And if you change where you keep them, you need to change your SWPPP. Not only do you have to keep records, you also have to hang onto these records (and really all documentation) for at least 3 years AFTER final site stabilization and a Notice of Termination (or NOT) has been submitted.
4 - Keep your SWPPP current.
You must keep your SWPPP current, not matter what.
This is a living document that always needs to be reflective of the current site conditions. All revisions need to be included in the SWPPP as attachments. Whenever any of the following events occur, you have 7 calendar days to update your SWPPP.
What kind of things would trigger a revision of a SWPPP if you're covered under the Construction Generic Permit in Florida? Things like:
There is a change in design, construction, operation, or maintenance that has a significant effect on the stormwater discharge from your project.
There is a new stormwater discharge point or outfall.
There is a change in the location of a stormwater discharge point or outfall.
An inspection reveals that stormwater BMPs are ineffective at eliminating or minimizing pollutants in the stormwater discharged from the site.
There is a new operator, contractor, or subcontractor implementing any portion of the SWPPP. If a new operator is taking over a portion of the project site, you must update your SWPPP to note the area that is no longer covered by your CGP and inform the new operator in writing that you are no longer covering construction activities in that area. This documentation must be kept as part of your SWPPP.
A release containing a hazardous substance in an amount equal to or greater than a reportable quantity occurs during a 24-hour period.
5 - Signed & Certified SWPPP Documentation
All contractors and subcontractors identified in the SWPPP must sign a copy of the following certification statement before conducting any construction activities at the site.
The certifications must have:
The name and title of the person signing the certification.
The name, address, and telephone number of the contracting firm.
The signature date.
SWPPPs that are not singed (or actively used) are routinely rejected by government agencies and 3rd party groups as essentially not even existing. More or less, if you don't sign and use your SWPPP, then in the eyes of regulators, it doesn't exist.
6 - What's in your SWPPP?
Your SWPPP has to be reflective of the requirements laid out in the Construction Generic Permit in Florida. As far as contents is concerned, it must have at least the following areas and topics described in detail:
Stormwater "Team"
Contracts & Subcontractors
Site / Construction Activities Description
Site Map
Non-stormwater Discharges
Dewatering Controls
Best Management Practices (or Stormwater BMPs)
Permanent Stormwater Management Controls
Inspections
Maintenance Activities
Certifications & Signatures
Basic Requirements of a SWPPP for the Florida Construction Generic Stormwater Permit
As you can see, your SWPPP requires you to follow some pretty basic formula to provide the information you'll need to stay in compliance with the Florida GCP. Regardless of the site under construction, managing and maintaining your SWPPP is vital if you want to stay in compliance, and out of trouble, with regulators or 3rd party environmental groups.
Want to learn more about the Construction Generic Stormwater permit in Florida? We'd love to help. If you're looking to get covered under the permit, need help with your existing permit, SWPPP, training, or inspections, let's talk. Our environmental experts specialize dealing with stormwater permits, and we'd love to find out if we can help you and your company. To get in touch with us call toll free at 888-RMA-0230, you can reach our Florida office in Orlando at 407-720-6152, you can click here to contact us online, or shoot us an email at info@rmagreen.com.