Over the years, we've found that most facilities should be conducting Tier II Reporting, whether they realized it or not. For some, this is a huge challenge, for others, it's a walk in the park. Here we discuss our 5 best tips for doing your own Community Right-to-Know Reporting this year.
Are you working on CRTK Reporting by yourself this year? If so, I commend you, especially if this is the first time you're diving into the subject.
While some people still struggle with understanding what is Tier II Community Right-to-Know Reporting, others, like you, are charging in and getting things done.
Well since the March 1st deadline is quickly approaching, let's get into the article.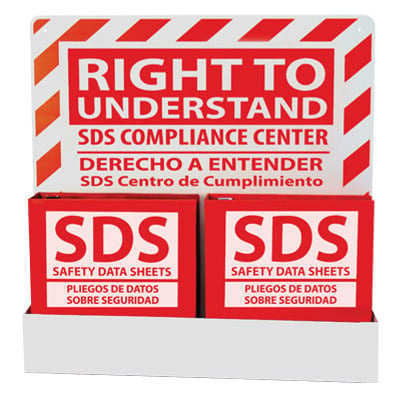 The 5 Best Tips for Doing Your Own Tier II Reporting
Understand the Tier II Reporting Requirements - Tier II Community Right to Know Reporting is required for any facility that stores greater than threshold quantities (normally 10,000 pounds, but as low as 10 pounds and as high as 50 tons) of any hazardous material at any one point in time. So your first step is clearly to understand that if you have any hazardous materials on your site that are individually present in excess of 10,000 pounds at any one point in time during the past year, you have to report.
Evaluate your hazardous materials – Do you have hazardous materials on your site? CRTK Reporting is required for any hazardous material for which you have an SDS as required under OSHA's HazComm rule. If you have an SDS for a material, consider it to be hazardous for CRTK reporting purposes.
Determine quantities and compare to threshold – If you're like most facilities, you probably have many SDS's. Now that you've got the SDS book out, your next step is to do an inventory of those materials. Which do you store more than 10,000 pounds of at any one time? Those present at any time in excess of 10,000 pounds have to be reported! This means solids, liquids (remember to convert gallons of liquid to pounds), mixtures, pure chemicals, fuels, and more. If you have an SDS for it, and it's present at any point in time in excess of 10,000 pounds, you probably have to report it. And don't neglect other materials with different reporting thresholds! This page on the EPA's website has more in-depth information for reporting thresholds.
Find out who to report to, and if you can do electronic reporting – In most areas of the US, you can now do your reporting on-line, which makes things a lot easier. Find out by doing a Google search for your location and Tier II reporting requirements (simply like "Boston Tier II reporting"). You'll get pointed in the right direction. Understand that in addition to your state agency, you'll also have to report to local agencies as well. Often this is simultaneously done electronically, which is really simple. Sometimes you may have to file separately (electronically, or using paper copies) with other local agencies. Find out who you need to report to, and how the reporting has to be done. We go into it more in-depth here in who do I give Tier II Community Right to Know Reporting to?
Assemble your information – Much like doing your taxes, this is much easier if you have all your information in front of you and ready to go. Have your SDS's, hazardous materials inventory, and other information such as quantities on hand. Much of the required information you will find on your SDS, such as hazard categorization.
CRTK Reporting doesn't have to be too difficult or confusing, and it's used for a very good purpose. Failure to report carries big penalties, and really isn't worth risking. If you're still struggling with Section 311/312 Reporting, click here to contact us or give us a call at 609-693-8301, and we'll see how we can help.