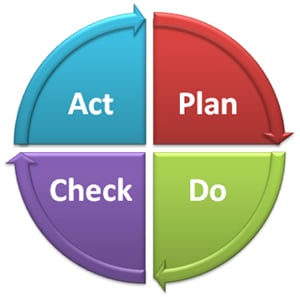 Over the years, we've found many facilities need a way to keep their environmental program in check, while continually improving their operations as per investor, staff, customer, and community demands. We suggest for most facilities they look into an EMS, and here we discuss what they are, and why they could be useful at many different types of facilities.
Chances are, if you're reading this post, you're in two types of categories. You've either heard about an EMS and want to develop one, or you've never heard of one, and have to develop one.
Either way, we're setting out to answer clearly what one is, and what they mean to you.