Environmental regulations can differ wildly from facility to facility, from industry to industry, and from state to state. Here we'll address how regulations impacting ready mix concrete and precast concrete plants are both similar and different in ways.
We've worked with the concrete industry in the United States extensively over these last 20+ years. Needless to say, we have our finger on the pulse of the industry, and know what kind of things are impacting folks running small, single operations, to nation-wide organizations.
We got a lot of concrete producers turning to us to ask us about things related to environmental compliance, and wondering if the regulations at their ready mix operation are similar, the same, or different, than the ones impacting their precast operation.
The answer? They kind of are!
Of course there are some specifics you have to address first. For instance, if your ready mix operation is in Virginia, but your precast facility is in Maryland, then certain aspects of the regulations are going to be different, but you'll have similar regulations to adhere to.
Put simply, the same environmental regulations apply to the precast concrete industry as they do to the ready mix, brick and block, and pipe industries. Heck, a lot of these regulations apply to other industries, like asphalt, mining, recycling, etc.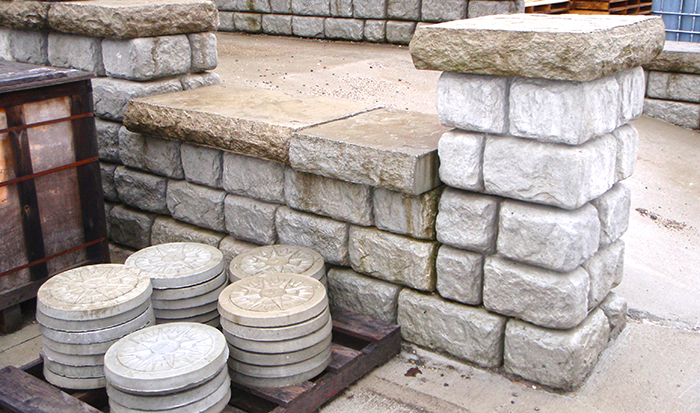 Precast Concrete Plant Environmental Regulations
For those who are familiar with any concrete industry, you're probably thinking "wait a minute, there are definitely differences between my precast and ready mix operation!" And you're right! So let's get into them and discuss the various regulations impacting concrete facilities.
Stormwater Permits - Regardless of your product, you're going to need a NPDES stormwater permit at your operation. These are universal, and are necessary at any kind of facility, not just concrete facilities. No exceptions, no differences. Everyone needs one.
Process Water Permits - Here's a good illustration of a difference between the two. Precast plants don't typically generate the volume of process water that a ready mix plant does. Meaning, most precast plants (at least the ones we've worked at) typically don't need a process water permit. We try to get all our clients to stop discharging process water, as the regulations around it are a nightmare, and often way to complex and expensive. Remember, reduce, reuse, and recycle that water!
SPCC Plans - It's immaterial what you're making, be it concrete or telephones or sunglasses, if you have over 1,320 gallons of petroleum or oil at your facility, you need an SPCC Plan. This includes anything down to 55-gallon drums. These are required at all types of facilities, from farms to concrete facilities to giant industrial factories. And, these include all types of oils, whether its vegetable oil, animal oils, or good old fashion black gold.
Concrete Materials Management - Here's another difference. Most precast plants don't typically have the large volume of excess or concrete fines you'll see at a ready mix plant. Normally you'll see a fair amount of broken or rejected products, some of which can be huge and take up a lot of space, but you're not dealing with the muck and returned loads like a ready mix producer. If you let this material build up, your regulators are going to start thinking 'solid waste' and you could open Pandora's Box. Have a plan to recycle or do something with that material. An interesting side note, I've got two separate clients who ended up helping each other out. They were located relatively close to each other. One is a precast facility that makes bridge panels, the other is a corn and livestock farm. Just so happens the farm has a couple of streams on their sprawling property, and needed a way to install some cheap bridges for light equipment, personnel, and livestock to cross. The precast facility sold them some unused, reject bridge panels to use as bridges. They worked perfectly, and the farmer bought a dozen of them! Point of the story is to think outside the box.
Air Quality Permits - You're going to need these at precast or ready mix plants, or any other type of industrial facilities. We don't do air permits, but can point you in the right direction. We do know enough about them to say chances are pretty good you need one.
Tier II Reporting - Again, you're going to need to do this regardless of your facility type. This regulation has been around for some time, but we're finding its being enforced more and more each year. Some common triggers we see for Tier II Reporting at any type of concrete facility are cement, sand, fuels, and admixtures. We have also seen form grease, water, acids, dyes, and other random things being reported. Bottom line here is, if you think you might need to report on it, look into it. Ask an expert, ask someone in your industry, make an anonymous phone call to the regulators, but find out. This reporting has a lot of grey area around it.
TRI Reporting - Yet again, if you meet the reporting requirements, regardless of facility type, you need to be doing this. We've been involved in a few cases where producers have seen fines in the 6, 7, and 8 figure range. TRI Reporting is nothing new, and it's nothing to mess around with. And, it's not the same as Tier II Reporting. They are 100% totally different. TRI Reporting at concrete plants is a serious concern, and lately the USEPA has been cracking down on producers big time. Some common things being reported on again are cement, fuels, sand, nitrates in admixtures, supplementary cementicious materials, and more. Precast and ready mix plants should be reporting if they have to. Again, ask around, and figure out if you need to be reporting. This is a very real threat to concrete industries!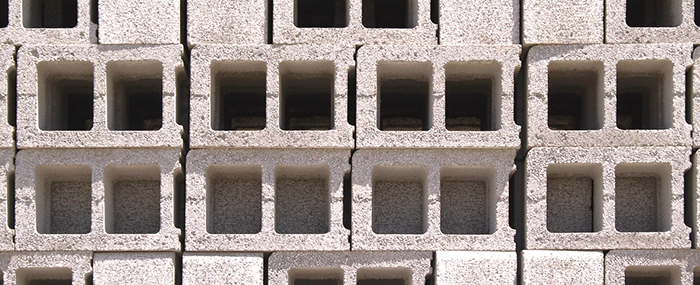 Environmental Regulations At Precast Plants Are Mostly The Same
Those are some of the major regulations at concrete plants, precast, ready mix, or otherwise.
Precast plants might have their own spin on the application of the regulations, but the regulations are exactly the same as other types of industrial operations. There is virtually no difference in the regulations
And, just like any other type of industrial operation, failure to comply with regulations can carry stiff penalties, including significant fines. Pay extra attention to TRI Reporting, because like I said above, the fines can be extreme. We've seen the USEPA fine per plant, per year that reporting wasn't completed. Meaning, if you have 15 facilities that haven't completed TRI Reporting for the last 10 years, you could be looking at 150 penalties. And, TRI Reporting fines are some of the largest possible fines the USEPA can give out. It's a money making center for them, and they know it, and are enforcing it.
Most environmental regulatory requirements aren't that difficult to live with, so it's just not worth risking it by ignoring the obvious environmental permit requirements that a precast concrete plant has.
To learn more about the environmental regulations impacting your concrete facility, click here to contact us or give us a call anytime at 609-693-8301 to discuss your environmental needs