We review 4 crucial things to know about New Jersey recycling approvals, permits, and exemptions.
We just recently held an environmental workshop for a wide mix of industrial facilities here in New Jersey. We covered everything we could that directly impacts the construction materials industry here in the Garden State. There was one common point many folks wanted to know more information about: recycling permits & approvals in New Jersey.
What we were hearing is relatively straight-forward. When it comes to learning about recycling permits & approvals in New Jersey, it's hard to figure out what's going on. Between the costs, how long it takes, exemptions, and all the other associated environmental regulations, trying to figure out what needs to happen in order to start a recycling business in New Jersey can be a real hassle.
Regardless of the reason, we've generally found these 5 crucial things to know help begin to educate folks on recycling regulations in New Jersey, and helps them understand the process, the costs involved, and what they can and can't do when it comes to recycling in New Jersey.

1 - New Jersey Recycling Permits & Solid Waste Regulations
Solid waste? Is that a typo?
No. In the State of New Jersey, recycling falls under solid waste regulations.
While in some ways I get it, I really have a hard time wrapping my head around that.
Think of the word waste. The very definition of waste means "no further use". Obviously we're recycling because the material has further use, so it's not waste, is it?
If you want to get a New Jersey recycling permits, you're going to need to understand solid waste regulations to a degree. Trust me, they're confusing, and over the course of the last 20+ years I can count on one hand individuals who ran their own business who really understood the regulations. The rest left it to environmental experts.

2 - Classes of Recyclable Material in New Jersey
When you say you're going to recycle, that's an open ended statement. Recycle what? Leaves? Cardboard? Metal? Automobiles? Batteries? Cellphones? Textiles? Tires?
You can see, there's a lot of potential recyclable material, so New Jersey's broken it down into these four categories
Class A Recyclable Materials
Class A materials are what most folks think of when you hear about recycling. When you hear of post-consumer materials, such as glass, cardboard, paper, plastic, etc., that's what Class A Recyclable Materials are.
Class A materials also include metal recycling as well.
The best part of Class A materials is that you don't need a formal NJ Recycling Center Approval from the NJDEP. Meaning, if you're going after a Class A recycling approval, you can save you quite a bit of time and money in the approval process.
Class B Recyclable Materials
Construction & demolition materials are Class B Recyclable Materials. Items like concrete, asphalt, wood, tree brushes, stumps, tires, leaves, asphalt shingles, and non-hazardous (<30,000 ppm) petroleum contaminated soil.
The materials can be either pre or post-consumer materials.
Class C Recyclable Materials
This is a pretty simple thing to remember. C is for compost. Plant matter like grass & leaves, as well as food matter is considered Class C materials.
The difference between leaves in Class B & Class C is easy. Class C materials are composted, whereas Class B materials are processed.
For example, Class C materials are usually laid out in long windrows and left to turn into compost over time.
Class B materials are like if you cut a tree down and threw the whole thing, leaves included, through a wood chipper.
Class D Recyclable Materials
This is a mixed bag of various types of recyclable waste materials, such as used oils, antifreeze, latex paints, light bulbs, oil-based finishes, batteries, mercury-containing equipment, pesticides, hazardous waste lamps (think neon lights and similar products) and consumer electronics.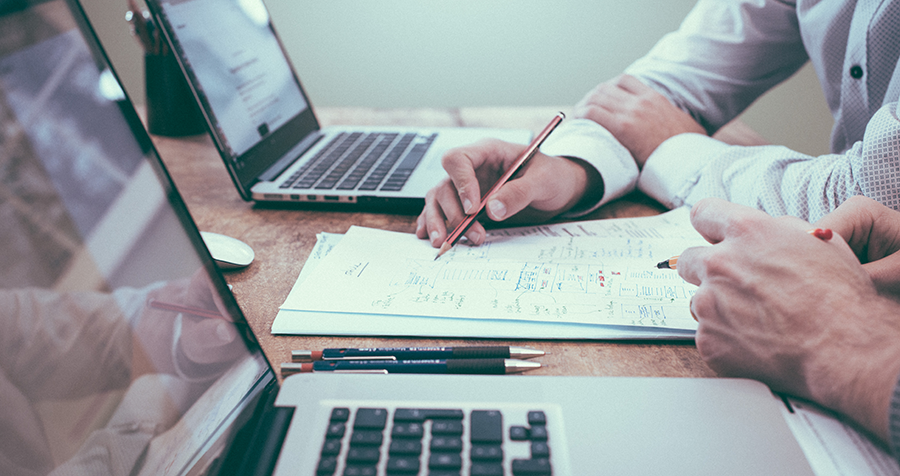 3 - How to Start Recycling in New Jersey
For anyone wondering how to get a recycling license, permit, or approval in New Jersey, you've really got 3 options.
New Jersey Recycling Exemptions
In short, New Jersey recycling exemptions are generally for smaller operations, one-time activities, or other VERY SPECIFIC recycling centers.
Honestly, most exemptions aren't suitable for those looking to really get into the recycling business in New Jersey, but they do tend to work well for smaller facilities, and facilities that meet very, very specific requirements.
We go over exemptions in a few articles that might be helpful:
Like I said, these aren't for everyone, but it's a great place to start. Figuring out if you can or can't get covered under an exemption can save you a lot of time, money, and headache,
New Jersey General Recycling Approvals
Usually whenever anyone talks about recycling approval in New Jersey, they're referring to what's technically called a "general approval".
This is the full-blown, you want to be 100% in the recycling business in New Jersey approval you'll need to start running your business. They last for 5 years, can be renewed, modified, or even sold! And, they're pretty much open to whatever you want to do (within reason & within regulations) as far as recycling goes. Want to be the largest tire, concrete, and cell phone recycler in New Jersey? No one's stopping you! You can use multiple approvals at one location so the sky is the limit in terms of what you can do.
But buyer beware, it's not a quick or cheap process. Check these out to learn more:
Long story short, it's expensive and can take anywhere from 10 months to 2 years to get the approval to start your business.
The reality of it is this: for a lot of folks, the price and time factor keep them from recycling in New Jersey. Make no bones about it, the regulations are not business friendly at all, and are keeping folks like you from opening up shop here. It's not because of the environment or fear of pollution or anything like that, it's because the regulations are decades old, the entire process is very, very political, and the costs are directly tied to the NJDEP, a public agency that just like the rest of New Jersey, is strapped for cash.
I wish I was getting commission from Pennsylvania or New York for every recycling center I've sent their way instead of opening up a new recycling center here in New Jersey!
New Jersey Limited Recycling Approvals
Then there's limited recycling approvals. These are valid only for Class B recyclable materials in New Jersey, and are designed for short-term, one-shot activities.
For example, if you're knocking down a building and needing to recycle on site rather than at some off-site recycling center location, then you'd use a Limited Approval, since the project will have a short, finite duration.
The process of getting a Limited Approval is easier, but not as much as you'd like to think.
A Limited Approval doesn't require getting included in the county' Solid Waste Management Plan. So it's a lot easier, a lot quicker, and get you recycling in a relatively short period of time. From our experience, it's usually going to take about 4 months or so to get covered by a Limited Approval.
A Limited is usually issued for a 6-month period, although the regulations permit an extension of up to 50% of the originally approved time, meaning you can operate for a maximum of 9 months. Of course you'll need to obtain permission for the extension, you can't just keep thing as they were without changing anything
Should you not be able to finish the specific project in the amount of time, another Limited Approval is possible, with a huge but. Only one Limited Approval can be issued in any 12-month calendar period, meaning that you'll have to shut down recycling operations for 3 months while you apply for another Limited. It's a complete pain, especially if you only need a little more time to finish what you started.
You can't use a limited recycling approval to start your business.
A lot of folks have tried (unsuccessfully) to use a Limited Approval while working on their General Approval. It doesn't work that way. That is considered a "stepping stone", and is specifically prohibited by the regulations. Remember, Limited Approvals are generally meant for a specific project, not to kick start your business.
In all honesty, we don't do as many Limited Approval applications as we used to. They're usually not worth the trouble and effort.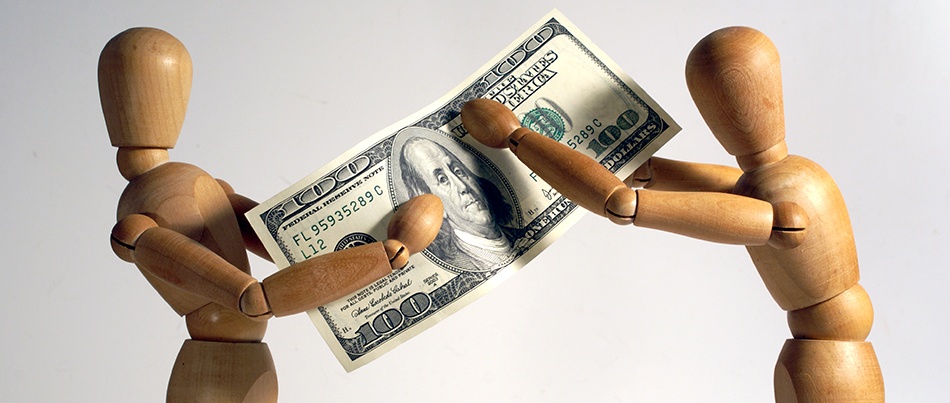 4 - Recycling Permit Costs vs Recycling Exemption Costs in New Jersey
This is very cut and dry.
New Jersey Recycling Exemption Costs
A New Jersey recycling exemption costs... Nothing! You don't have to pay for one. Instead, you have to fill out some paperwork, make some notifications to some various governmental & local agencies, and you're in business.
Of course, it's slightly more complex than that, but you could apply for an exemption on your own, which would only cost you your own time.
However, a lot of our clients hire us to get the exemption for them because it's still a pain in the butt. For example, depending on the exemption, and the complexity of the job, we usually charge clients anywhere between $750 and $2,500 to get them covered under and exemption.
It's sort of like doing your own takes when you're a 17 year old kid. There's not much to do, it's pretty straight-forward, but a lot of kids end up paying for something to help them along, like TurboTax, because it's still kind of confusing.
New Jersey Recycling Approval Costs
Now here's the bad part. I hope you're sitting down.
If you didn't check out that article on how much a recycling approval in New Jersey costs, I'm going to fill you in on three separate costs.
Consulting Costs - Imagine you were to hire us right now to get you covered. We handle everything (with a few exceptions required certain engineering work if necessary) from start to finish. We generally charge anywhere from $5,000 to $20,000 to get someone a recycling approval in New Jersey. Why the range in price? Because there's a lot of factors, from the class of material looking to be recycled, to the county you're recycling in, and many more. It's like going to a mechanic and saying "car's broke, how much??" There's a lot to take in and figure out, but generally we're between $5,000 and $20,000 depending on variables.
Application Fees - If and once you get past the local and county level, the NJDEP is going to review your application for coverage under a recycling permit in New Jersey. And guess what! They charge an application fee! This fee can range from $5,281 for a Class B recycling facility to well over $24,000 for a combined Class B/C/D recycling center. This is a one time fee that you have to pay if you want to get into the recycling business, no matter what. Yes, it's a tough pill to swallow.
Annual Fees - I hope you didn't think that was it, did you? The NJDEP is going to charge you two fees on an annual basis. One is an inspection fee for their monthly site inspections (which is complete overkill by the way) and one is just your "annual fee" for the pleasure of simply doing business in the great State of New Jersey. Whether you're open 1 day a year, or 365 days a year, the fees don't change. They range from $13,854 for a Class B recycling center, to over $23,000 for a

combined Class B/C/D recycling center. Remember, that's paid every year you're in business. Every. Year.

Ongoing Fees - These are associated costs you should factor in as well. For instance, you're going to need to renew your approval at the end of 5 years. Or you might want to modify it. Renewals and approvals both generally range from $1,000 to $6,000. Plus there's additional operating costs. For example, do you know which stormwater permit New Jersey recycling centers need? Could be industry specific, could be a general permit, could be an individual permit. Point is, you're going to have additional environmental costs to factor in on a yearly basis, including required environmental training, which could run anywhere from a couple hundred to a couple thousand dollars per year.
It's Tough to Recycle in New Jersey
So at the end of the day, consider these 4 things before you decide whether or not you want to pursue a recycling permit in New Jersey. If there's anything I've missed that you think is important, leave a comment below. If you need more information, click here to contact us or give us a call at 609-693-8301 to learn how we can help you obtain a recycling approval in New Jersey.