Learn the environmental regulations pertaining to New Jersey recycling centers.
If you're currently running a recycling center in New Jersey, or are looking to get into the game, chances are you're starting to realize you have your hands full when it comes to environmental regulations. The first step is usually identifying which classes of recyclable material you'll be recycling in New Jersey. But what comes after that? What other types of environmental regulations apply to recycling centers in New Jersey?
This is a very common tripping up point for many companies out there since navigating through environmental regulations can be a tricky thing to do. Let's dive into. Recycling facilities in New Jersey, regardless of who they are run by (private business, non-profit, or government agency), are subject to the full range of environmental regulations required of any other industrial facility.
So let's go through the top 8 environmental regulations you'll need to be on top of in order to stay in compliance at your recycling center in New Jersey.

Environmental Regulations at New Jersey Recycling Centers
Just bear in mind that the regulations listed below would also apply to recycling centers in New Jersey that might not have a New Jersey Recycling Center Approval, such as facilities exempt from the need for a recycling center approval (known as recycling exemptions), as well as those not subject to regulation such as certain types of automotive salvage (automobile "junkyards") or metal recycling facilities.
1) NJPDES Stormwater Permits at Recycling Centers
Every recycling center, regardless of type or ownership, is going to need to be covered by a stormwater discharge permit. Even if your operation is completely indoors, you'll need a stormwater permit (that's the 5G2 permit). Even if stormwater is contained within your site and enters a retention area to absorb into the ground, you'll need a stormwater permit.
There are several different types of NJPDES stormwater permits, and depending on the type of recycling activity and the facility it's located at, you may qualify for a General Permit. However, a fair amount of operations require an individual stormwater discharge permit. General permits tend to be cheaper and easier, while individual permits are more complex and more expensive.
2) Air Permits at Recycling Facilities
In most cases, recycling facilities include equipment that emits air pollutants of some sort due to engines, crushers, shredders, conveyors, screens, or other type of equipment. This includes everything from as complex as a concrete crusher at a Class B Recycling Center to a hard-drive shredder at a Class D Recycling Center.
An air permit from the State of New Jersey is required for any type of equipment emitting air pollutants, which includes gaseous pollutants from combustion as well as particulate air emissions.
3) SPCC Plans
This is a federal requirement meaning it's administered by the USEPA, not the NJDEP. While the USEPA doesn't do too many inspections in New Jersey, it's imperative you have an SPCC Plan if you need one.
This is required if the recycling facility has any oil or petroleum products in containers 55-gallons or larger in excess of a total of 1,320 gallons. So if, for example, a recycling facility had a used oil tank of 500 gallons, a 500-gallon diesel fuel tank, and six 55-gallon drums, you'd have a total of 1,330 gallons and require an SPCC plan. This is often overlooked, but very important.
Let me give you an example of why it's important. A client of ours had a disgruntled employee show up after hours and empty the contents of a 10,000-gallon AST into a ditch that ran into a creek. The next morning the police, fire department, NJDEP, USEPA, state troopers, and even the FBI showed up. The first thing the USEPA asked to see was their SPCC Plan. Thankfully our client had a complete plan, with regular updates, inspections, and training certificates. In the end, that SPCC Plan absolved them of any responsibility of cleaning up the damage. If they hadn't had it, who knows what would have happened.
4) Tier II / Community-Right-to-Know Reporting
Very possibly, the facility is subject to Community Right to Know reporting due to the presence of reportable quantities of hazardous materials on site. I know what you're thinking, hazardous materials?!?! Not us! Chances are you're wrong.
Any number of hazardous materials may be present at a recycling center (as identified by the presence of an SDS as required by OSHA), and if present in excess of 25,000 pounds (not gallons), then this reporting to the State of New Jersey is required.
5) Hazardous Materials Regulations
Very likely, the recycling center may collect, store or transport hazardous materials or chemicals. The facility is subject to all regulations pertaining to the management of these hazardous materials or chemicals.
This may include registration as a Hazardous Waste Generator with the USEPA and the NJDEP, as well as a wide range (and often onerous) of recordkeeping and reporting requirements. Without getting too specific, your best bet is probably to have your facility inspected by an expert in this field.
6) Local Regulations
This is sort of a catch-all because this is a tough category to really nail down.
Depending on where you're located, there may be additional regulations on the local level through your municipality, township, city, etc. Things like noise levels, dust control, oil or petroleum tank management, etc., are just some of the things you may have to deal with as well. You'll tend to find more complex regulations in cities or larger municipalities. For example, New York City (I know, not New Jersey, I'm just using it as an example) has their own environmental protection department on a city level!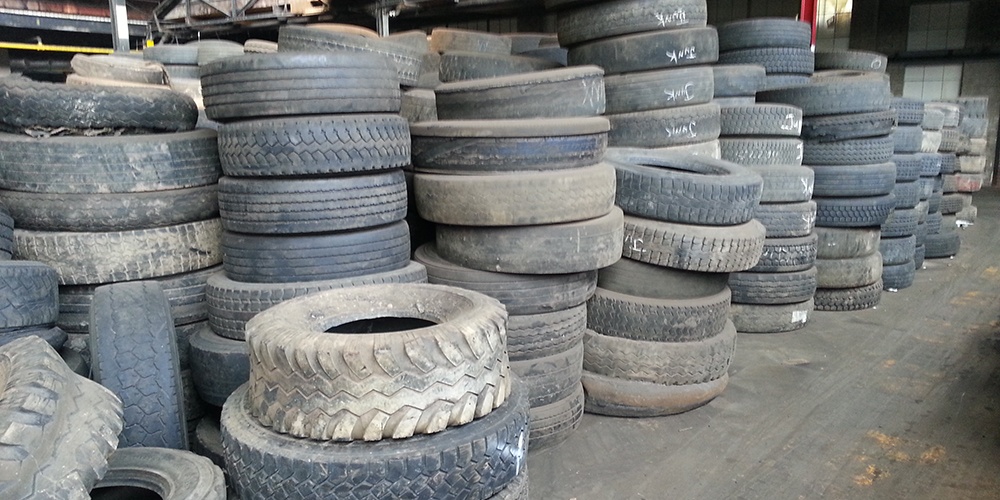 Those are the environmental regulations my recycling center needs to comply with?
Yes and no.
There could be more. Maybe you have some process or material onsite which triggers additional environmental consideration. You need to evaluate what you're doing carefully and make sure you're completely up to speed with the regulations or you're risking being out of compliance.
You'd like to think that getting your recycling approval or exemption from the State of New Jersey would be all it would take to run your recycling center but turns out in New Jersey there's a lot more to it. If you want to run a recycling center without problems from the NJDEP or USEPA, you'll need all of these permits listed above (and maybe more), and you'll need to do everything necessary to stay in compliance with them.
To learn more about environmental regulations impacting recycling centers in New Jersey, click here to contact us or give us a call at 609-693-8301 to speak to our recycling experts.