Learn if you need a consultant at your recycling facility in New Jersey.
Recycling facilities in New Jersey have it pretty tough. Just learning how long it takes to get a recycling approval, or the cost of a recycling approval in New Jersey can be a hard pill to swallow. For many people out there, starting a recycling business in New Jersey is beyond their own doing simply due to the process and complexities involved.
This is where we get an extremely common question on an almost daily basis - do I NEED a New Jersey recycling consultant? As you can imagine, the answer isn't cut and dry. Just like anything else in life, it's going to depend on several variables, from you and your level of expertise, to your operation, and various external factors. Having said that, let's discuss whether or not you'll need a New Jersey recycling consultant at your recycling facility.
New Jersey Recycling Consultants - Yes or No?
Here is the short answer on whether or not you'll need a consultant for your recycling project in New Jersey: It depends!
Hiring a consultant, whether or not it's in New Jersey, or whether or not it relates to recycling permits or approvals, or other environmental regulations, is entirely dependent on your situation, level of understanding, expertise, and the time you have at your disposal.
I always like to make the analogy to hiring other professionals for other areas of your business, and one thing that we can all relate to (since we all deal with it) is paying taxes. So picture this: instead of saying do I need a New Jersey recycling consultant, say, do I need a tax expert? Again, you can say, hmm, well that depends! Do I need to hire a mechanic? Again, it depends!
Point being, whether or not you need to hire a professional, be it a New Jersey recycling consultant, accountant, mechanic, etc., is always going to depend on specific details. There is no one-size fits all scenario.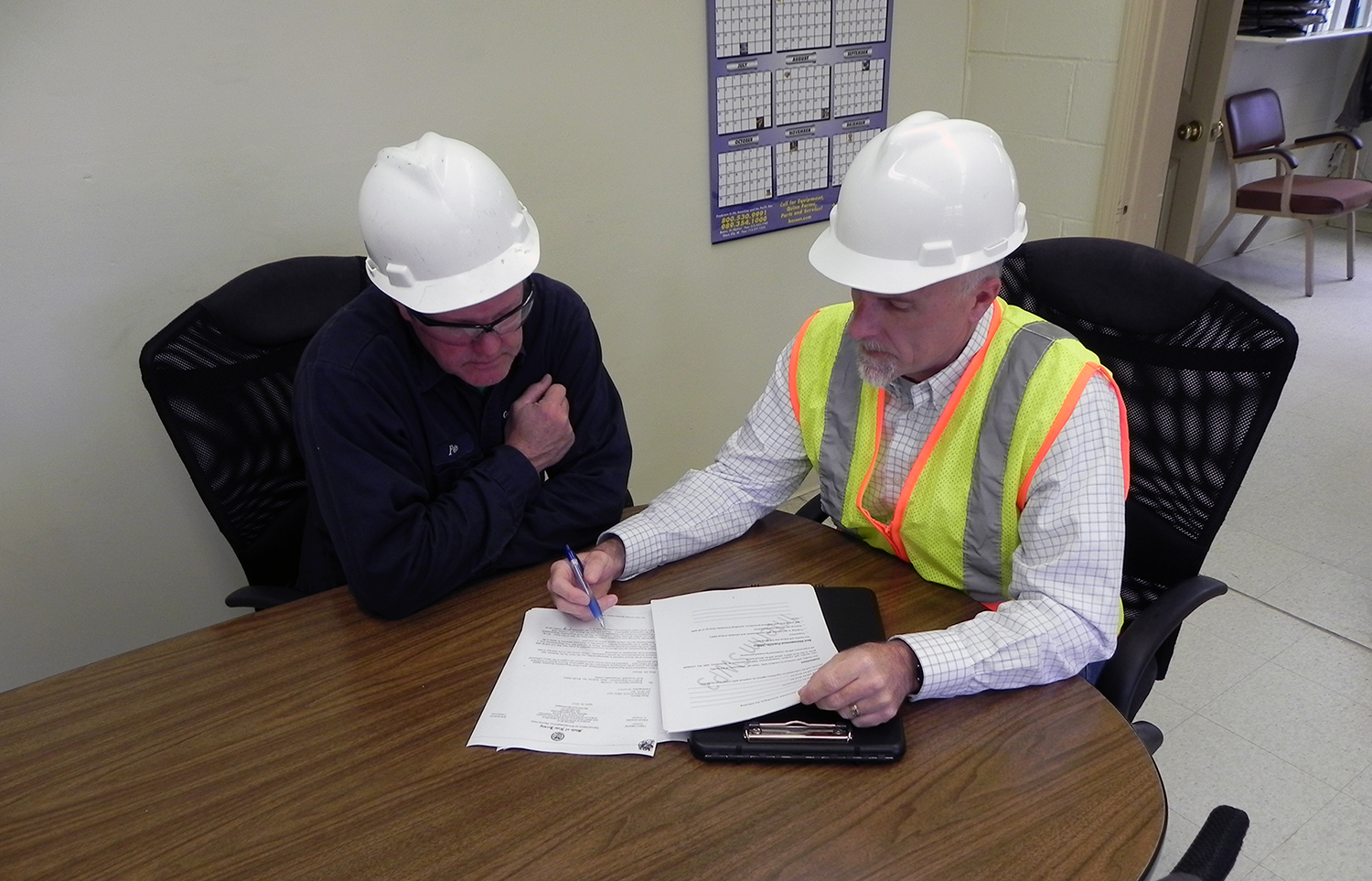 Do I need a recycling consultant in New Jersey?
I'm going to go out on a limb here and say even though it depends, chances are pretty good you'll need a recycling permitting consultant here in New Jersey.
The reason is simple: the recycling permitting / approval process in New Jersey is a headache to deal with.
The overall process takes a long time (figure 12-24 months on average). Over this amount of time, dealing with a project can be a pain, especially when you have other things to worry about at your business. Hiring a recycling consultant in New Jersey allows you to focus on your business, while the experts do all the work for you.
It takes multiple steps at different levels of government, from the municipality, to the county, to the NJDEP. Plus, you may need to deal with additional agencies within the State of New Jersey, such as the Pinelands Commission or local fire departments. Unless you know who to talk to and what to say, your likely better off letting a recycling consultant handle it.
There's no margin for error. If you screw up at some step of the process, it's not easy to ask for forgiveness and start over again. Even if you can start over again, that can add months to the already long process. Using a recycling consultant ensures you're getting everything done, correctly, at each step of the process.
There's additional environmental considerations. Part of the application process requires you to get covered under any and all applicable environmental regulations here in New Jersey, such as state specific NJPDES stormwater permits or New Jersey air permits, conducting CRTK Reporting or TRI Reporting, or developing a Federally required (if applicable) SPCC Plan. So unless you are familiar with all of these items, you might be getting outside help regardless.
You might need OTHER experts too. For some, there may be a need to get land surveying or even some engineering work done. Point being, unless you're a jack of all trades, again, the chances are pretty good you'll be pulling in outside help regardless.
The government likes to ask for things that aren't required. We've seen this numerous times, from the local to NJDEP level, where various agencies ask for things outside the application process for whatever reason. Sometimes it takes an expert to push back and say no without rocking the boat.
What class of materials are you planning on recycling? This usually stops people dead in their tracks. If you aren't familiar with the different classes of material, you may be surprised to know the processes can be different, and the costs can be different. You can read more up on it in What New Jersey recycling permit or approval do I need?
The regulations are hard to deal with. There are things you'll need to do, and what you'll need to do depends on a municipality to municipality and county to county basis. Hiring a recycling consultant, especially one who's worked all over New Jersey, can help you deal with confusing, cumbersome recycling regulations each step of the way.
There are places where you flat out can't recycle. Certain parts of New Jersey, at this point in time, are just about impossible to start a recycling business in. Certain counties in New Jersey have made it all but impossible to open up certain types of recycling facilities. Certain areas of the state already have a plethora of facilities, which could hurt your chance of opening a new facility. If you're in the southern part of the State of New Jersey, certain areas of the Pinelands do not allow for industrial facilities. Point being, a New Jersey recycling consultant can help you identify these issues up front, before wasting time and energy chasing a unrealistic end-goal.
So I need a New Jersey recycling consultant?
For most, the answer is yes, you will need a New Jersey recycling consultant if you even want a shot at getting that recycling facility properly permitted. It's your best bet to successfully get through the long, drawn out process.
But just to be crystal clear, there are folks out there who are 100% capable of going through this process on their own. However, since we've opened our doors in 1992, the amount of people who we've seen successfully get through this process on their own could be counted on one hand.
We have personally helped large, multi-national organizations get recycling approvals in New Jersey because they didn't want to deal with the headache and hassle. Conversely, we've seen dedicated individuals spend their time and efforts getting it done (mostly) on their own.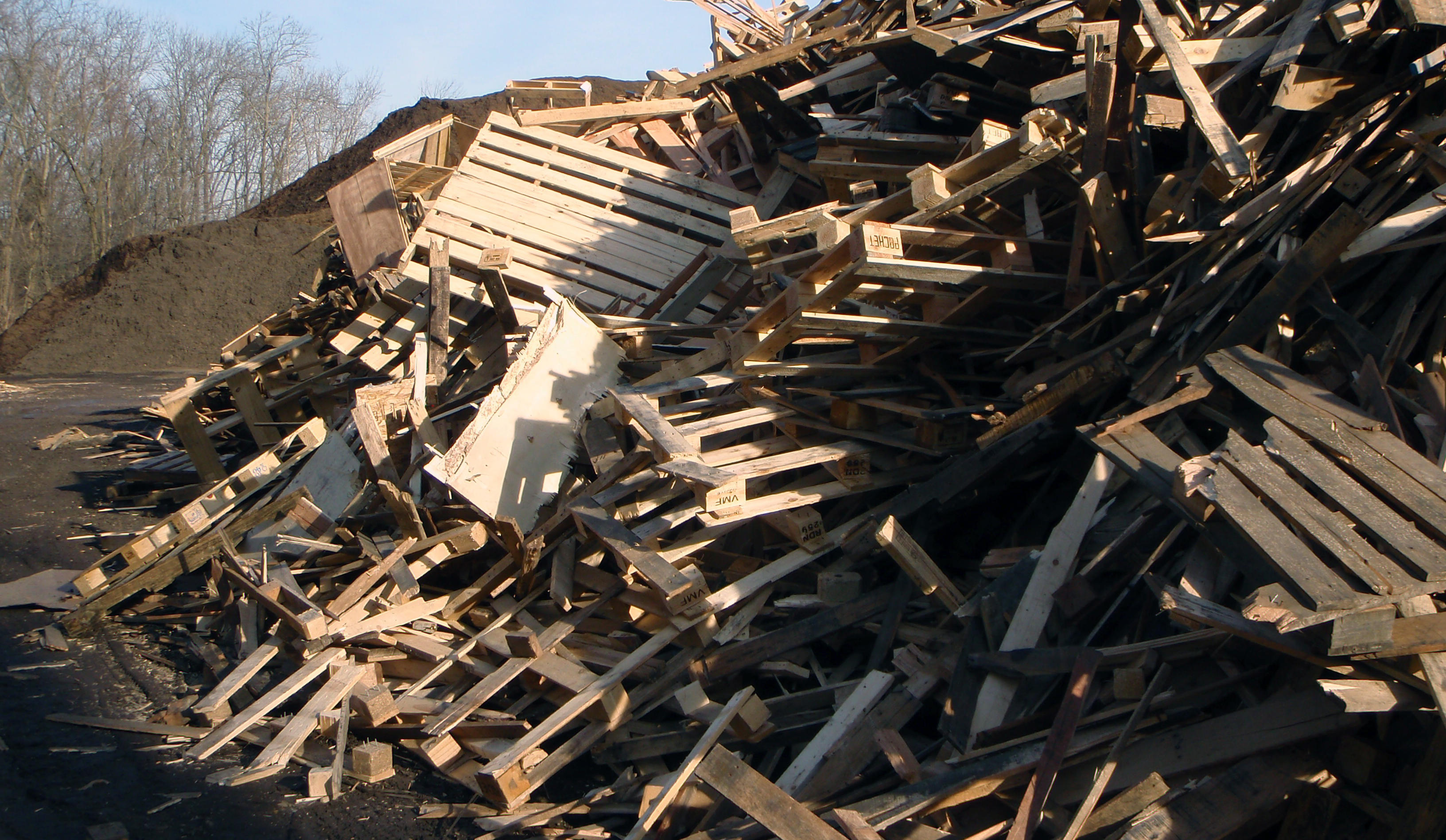 Why would I need a New Jersey recycling consultant?
Deciding when you would need to hire a New Jersey recycling consultant is going to depend on your level of expertise and how much time and energy you're willing to throw at a project, but that's not what we're getting at here. Ignoring the deciding factors on whether or not you can go through this process on your own, the question arises, why would you need to hire a consultant for a recycling facility in New Jersey?
It boils down to two scenarios:
You're looking to open a new facility and are seeking a permit/approval for a new recycling facility in New Jersey. If this is the case, and you're starting from zero, hiring a recycling consultant would be in your best interest. Again, it's not required, or necessary, but it's probably in your best interest to hire outside help.
You're looking to modify your existing recycling approval for your facility. If you are already up and running with an existing approval (not a recycling exemption, there is a huge difference), then you may have experience dealing with this process. However, if you previously hired outside help, or are a new hire in charge of your company's environmental program, you might want to get an outsider to help you deal with the process. Again, not completely necessary, but it's probably a good idea to let the experts handle it.
If you find you're in one of those two categories, then hiring a consultant for your new or existing recycling facility may be in your best interest.
What if your recycling facility's permit/approval is expiring?
Easy. You'll more or less you'll need to fill out paperwork and submit a check to the State of New Jersey's Department of Environmental Protection. In most instances, you do not need a New Jersey recycling consultant when it comes to renewing a recycling approval. In fact, despite the fact that we've helped dozens and dozens of facilities all over New Jersey obtain a recycling approval, we rarely help our customers renew their permit. It's so simple, we advise them to do it on their own, and ask for help if they need it (and most don't need any help)!
Additional Information on Recycling Approvals in New Jersey
That's a lot to take in, right? If you're overwhelmed, you're not alone. RMA has been actively involved in helping companies get and stay in compliance since our founding in 1992. Long story short, we know the ins and outs of the environmental problems industrial and commercial facilities face and can help you get into compliance with applicable environmental laws and regulations, ensuring your business stays out of trouble and in compliance.
Our staff members have been on-site at thousands of commercial and industrial operations across the country, so when we say we've seen it all and done it all, we mean it. We've helped everyone, from globe-spanning, multi-national organizations to small "mom & pop" operations. No matter your size, industry, or location, we'd love to learn how we can help.
So, if you're having any type of issue at your operation and need the help of an environmental consulting firm with a proven track record, reach out. Even if we can't help, we'' do our best to steer you in the right direction.
Feel free to contact us at info@rmagreen.com, click here to contact us, or give us a call anytime at 888-RMA-0230 to learn how we can help your operation deal with environmental regulations.