We cover our top 10 environmental and sustainability predictions and trends for 2017.
Wouldn't it be nice to have a crystal ball and be able to gaze into the future? Aside from being able to bet on the winner of this year's Super Bowl, it would be nice to know what to expect for business.
We all have expectations for this year. Some folks are planning on hitting the gym more. Some are planning on spending more time with friends and family. Others are revising business strategies and hoping for a more profitable 2017. Regardless, we are all hoping for a bigger, better, or easier year ahead of us. Tack on what many considered to be a tumultuous 2016, many are looking at 2017 in a bright light.
As an environmental consultant, this usually leads to a lot of questions we get about what things will be like in 2017. What will be in store for your business environmentally? What will Trump as POTUS mean for your operation? What should companies be looking forward to, or fearing in 2017?
The short answer is who knows. I don't have a crystal ball to be able to tell you for sure. However, after being in this business for close to 30 years, I feel pretty confident in the following top 10 predictions & trends for environmental compliance & sustainability in 2017.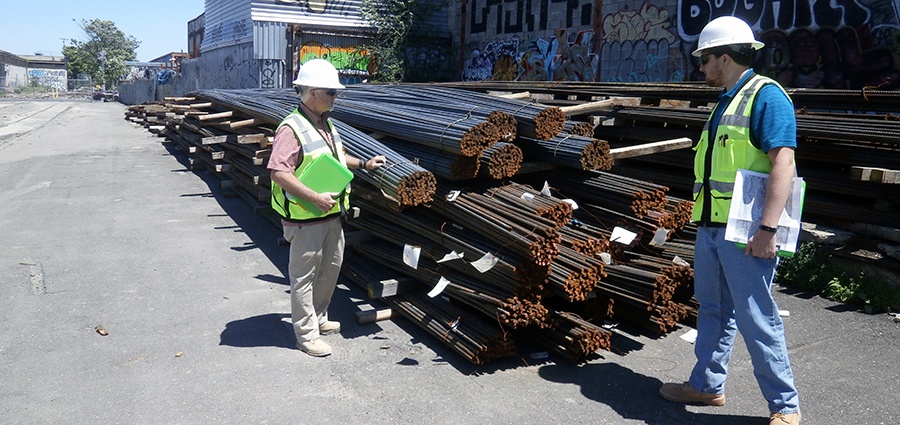 10 Environmental and Sustainability Predictions and Trends for 2017
Here's what I (and the rest of my staff) came up with for what we see as being the top 10 predictions for 2017.
1 - Environmental regulations aren't going anywhere in 2017.
Period, end of story.
The regulations you're dealing with now are here to stay. It's highly unlikely that existing environmental regulations will ease up significantly, since they're mainly administered on the state and local level.
Sorry folks, get used to the regulations you're subject to now since they probably aren't going anywhere.
2 - We probably won't see new environmental regulations in 2017.
Good news, right?
It's doubtful that we'll see any significant new environmental regulations on the Federal level, but again, that may not affect what goes on at the state or local level, where some pushback might be experienced.
Again, get used to your existing environmental regulations.
3 - Regulatory enforcement from the USEPA may go down.
Again, this is a prediction, so don't come after me with pitchforks if I'm wrong.
But, it's possible that the USEPA may be directed to reduce the level of regulatory enforcement.
However, since most enforcement occurs on the state and local level, it's debatable how much this will impact most businesses, particularly smaller to medium-sized businesses.
Your state & local regulators are still going to be showing up, so be pleasant and make sure your environmental regulations are in order.
4 - 3rd Party Environmental groups are going to ramp up regulatory enforcement big time.
Where Federal, state, or local regulators are going to be scaled back, you're going to see citizen's groups, environmental groups, and all sorts of non-profits step in to enforce regulations.
In case you're wondering what I'm talking about, there are provisions in most environmental regulations that say a 3rd party can sue you for non-compliance at any time. We see this a lot when it comes to people who aren't in compliance with NPDES Stormwater Permits, TRI Reporting, and Community Right-to-Know Reporting.
These groups aren't encumbered by the political reins that may be imposed by the Trump administration. In fact, many of these groups are more liberal or "green" leaning, and will likely ramp up things as a way of thumbing their nose at the Trump administration.
In short, I expect a lot more activity from these groups in the way of lawsuits at all types of organizations and across various industries.
If this is totally new to you, I encourage you to check out our article: How to protect your company from a 3rd party environmental lawsuit.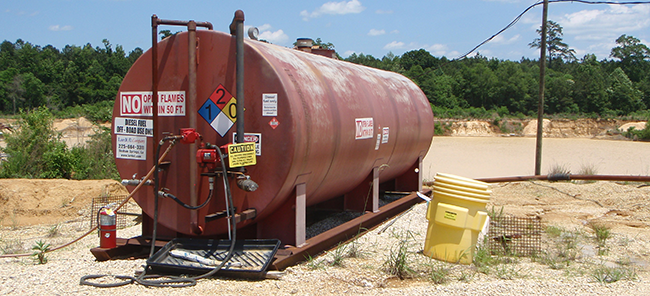 5 - Basic environmental compliance isn't (and never was) enough.
Let's face facts, the operation you're running probably isn't 100% in environmental compliance. Are you conducting your hazardous materials reporting correctly? Do you have an SPCC Plan? Air Permit? Are you sure these are all up-to-date, correct, and you're totally in compliance?
I've been to a lot of operations over the U.S. across a variety of industries, and the answer is almost always NO.
Just having a permit isn't enough. You have to follow the rules. You should be conducting inspections & annual training, which you are likely required to be doing.
Expect enforcement to nit-pick you more than ever. There are many reasons why, but I expect we'll see increasing pressure on those not in compliance with all regulations, in particular those related to EPCRA hazardous materials and toxic chemical release reporting.
6 - Patience & leniency is wearing thin.
As in paper thin. Folks, it's 2017.
I can look up all your environmental information on the USEPA's new website, including the ECHO-Data.
I can check out aerials of your plant on Google Earth going back decades.
I can even see your operation from the road with Google Street View.
I can tell you about the compliance levels at your operation without even stepping foot on-site.
And so can any college grad, concerned citizen, environmental lawyer, or anyone else. There is no excuse for you to pretend to be in the dark anymore.
I believe patience will continue to erode with those who are found to be non-compliant, particularly on the part of 3rd party environmental groups. For those who still, after all these years, cannot reach and maintain basic environmental compliance, I think 2017 is going to bring less consideration form regulators & 3rd parties and more penalties.
7 - Environmental compliance isn't being rewarded anymore.
Just because you're following the law doesn't mean you deserve a medal anymore. Sorry for the tough love, but just participating doesn't mean you're getting a trophy.
In 2017, the trend will continue that no one will be rewarded for doing what is required; it's expected.
Failure to meet existing obligations (i.e., existing environmental regulations you should be following) and you're going to face enforcement, particularly from 3rd party environmental groups. Like I said above, I expect them to be ruthless this year.
What you're supposed to do isn't going to buy you any brownie points.
8 - Small companies are in the cross hair.
In the past, enforcement tended to be aimed at larger industry players. Sort of a "look what we did to the big guys who can afford it" in hope of making the smaller players notice.
Well that hasn't exactly worked. The smaller organizations in various industries think they're invincible since they haven't faced any enforcement in the last few years. And, the enforcement they faced was usually pretty lax, with little to no penalties as long as they ended up doing the right thing.
Generally larger organizations are doing the right thing, and are getting busted for small stuff. From our experience, it's the smaller players that are more out of compliance, but are getting hassled less.
Environmental enforcement, whether from 3rd party environmental groups, USEPA, or your State and local agencies, won't be limited to just the biggest companies, or the biggest offenders. I think that 2017 will continue the trend that everyone can be a target, particularly when it comes to 3rd party groups.
9 - Sustainability will continue to lag for medium to small organizations.
Let's face facts, sustainability has barely caught on with smaller players. Many are poorly educated on the subject, more are completely unaware of what it means at all, and some have even tried and given up completely.
I think sustainability efforts, particularly among small and medium businesses, will continue to lag as a clearly defined business advantage continues to be poorly defined and accessible. Without seeing a clear ROI, which many who have tried have not, sustainability is going to lag.
But, for those who are pulling it off, expect continued success.
10 - Technology is making your environmental compliance both easier and harder.
Simply put, technology is going to continue at an accelerating rate to impact the world of environmental regulatory compliance.
From an internal perspective, mandatory electronic DMR reporting is being implemented nationwide, there's a continued rise of technology available for personnel to handle their environmental matters easier (think tools and software that acts like an environmental management system), and more and more systems are now online, electronic, or cloud based than ever before.
And like I said above, it's never been easier for outsiders to check in on your operation. Regulators, 3rd party groups, consultants, your boss, corporate offices, whoever, can easily take a look at your operation via several different online sources thanks to technology available.
Plus, you're seeing drone tech impacting operations in numerous ways. Business owners are using it to improve internal processes, which is great and pretty awesome to see for yourself! But, environmental activists are also using it to spy on industrial operations. There have been countless examples of drone operators snooping on illegal discharging of wastewater, industrial wastes, or illegal business practices.
Expect this practice to continue as drones become more mainstream and cheaper than ever.
What to expect with environmental regulations in 2017.
So where does that leave us for 2017? Let me summarize:
New environmental regulations on the Federal level will probably decrease, possibly significantly.
Existing regulations (on the state and local level) will likely not change in 2017, although government enforcement may ease up some, particularly on the Federal level. But, I wouldn't count on it.
Environmental enforcement will probably increase under pressure of 3rd party lawsuits, which continue to emerge as the largest threat to businesses and industry. Let me be clear, the regulators down at the county or working for the state are not your biggest threat, not by a long-shot!
Basic environmental compliance is the benchmark, nothing less. There are no participation trophies anymore. Put up or shut up. Expectations for being at the level continue to rise in 2017. This clearly includes those regulations which may not have the high degree of compliance that others do, and which will likely be enforced by government inspectors and 3rd party groups stronger in 2017.
You're becoming more and more transparent, including your environmental compliance level and environmental efforts, than ever before. You cannot fly under the radar anymore. You are risking your business and your reputation, and you are going to get caught eventually. Remember, penalties aren't limited just to larger companies.
How to kick butt environmentally in 2017.
First and foremost, figure out where you stand. This should be your business's New Year's Resolution.
Do a thorough evaluation of your compliance level. Step up to the plate, and get it done. Let 2017 - with the changes coming both good and bad - be the year that you get fully into compliance, move forward, and sleep easy at night.
It's like going to the doctor for an annual checkup. Do a checkup on your business. Whatever that means, do it. Might be environmental audits, might be conducting thorough site inspections, might be grilling your environmental manager, might mean hiring outside help. Whatever your company plans for, best of luck in 2017.