The answer is yes, we can work wherever you are.
We've been in business for over 20 years, and in those 20+ years, we've worked for companies in virtually every state in the U.S. Of course, being based on the east coast in New Jersey, we do a considerable amount of work in our area, but we've worked throughout the country and internationally.
With very, very few exceptions, we've found that our services can be used by virtually anyone, anywhere across the country. Now, while many folks could use our services, we've found we're not the perfect fit for everyone, and we're not afraid to admit that. Click that link to learn if we'd be a good match to work together.
We've been able to help facilities of all shapes and sizes all over the map, and despite us saying we can work in just about every industry, we've found that certain industries can really use our help more than others. However, it's safe to say our services could be applied to virtually any industry in the U.S, and you can learn more here about industries served by RMA.
Check out where we've worked. If it's green, we've worked there. Except for a few states, we've worked just about everywhere.
We're still waiting on you Alaska. Why won't you call us? We'd love to come see you.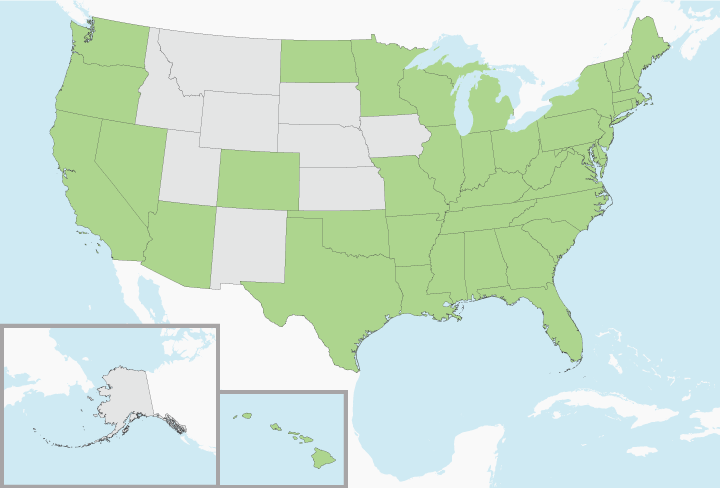 So the answer is yes, we can work anywhere in the United States. Not only that, many of our services are just as applicable in New York City as they are in Dayton, Ohio, or Guam. Remember, many federal environmental regulations are enforceable all over the U.S., including territories.
Can we work internationally?
Absolutely. While much of our regulatory work tends to be based on U.S. regulations, we have, and will, work abroad providing other services, such as sustainability consulting or environmental management system development.
In fact, we love to travel and see new sights. We've been lucky enough to have worked in Canada, Columbia, Peru, Guatemala, Saudi Arabia, Qatar, and the United Arab Emirates.
Members of our staff are fluent in conversational Spanish, so we can work with you and your staff in a more productive, easier to understand way.
The bottom line is we'd love to come work for you, regardless of where you're located. If you want to get in touch with us, click here to contact us or give us a call at 609-693-8301 to discuss your environmental or sustianaiblity needs today.